How Does the Profile Ranking System Work in CS:GO?
Counter-Strike: Global Offensive has complex systems that are responsible for ranking and matchmaking. To level up, you must know about the so-called Profile Ranks and Competitive Skill Groups. You can see their logos in the images below.
Competitive Skill Groups
Each skill group has its own logos. Some of them are similar to army shoulder straps, while others resemble the coats of arms of certain military organizations. Vivid examples are Master Guardian I, Legendary Eagle, The Global Elite, etc.
Profile Ranks
The logos of the first 12 CSGO ranks look like regular military shoulder marks. But the rest of them have original designs that are clearly inspired by popular military symbols like stars, swords or eagles.
To get one of the ranks from the Competitive Skill Groups, you must win 10 matches. The number of winning matches is limited to 2 per day. If you win 3 or more encounters, their results won't matter. When you emerge victorious from 10 fights, you'll be given your first rank
If we take the Profile Ranks, every new CS player has a zero rank. The highest level is 40. To reach it, just play the game. You can use each of the CS:GO modes to earn XP. And you don't have to win at all. Just play battles to the end.
To get XP as much as possible, try to win rounds more often. The reward of the game mode also depends on the individual performance of the particular player. So, if you want to earn lots of experience points, improve your skills: learn how to headshot, survive in a death match, etc.
Completing a match is a prerequisite for earning experience points. When you leave a battle before it's over, you won't get XP at all. In addition, increasing your rank at least once a week guarantees a weapon drop. This is a kind of reward for your efforts.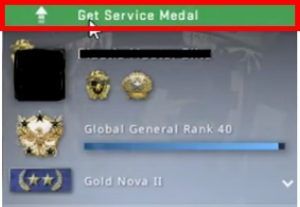 Although you can't level up past rank 40, the game allows you to engage in de-ranking. To reset your rank, you must click the Get Service Medal button. It will appear in the upper right corner of the game menu where information about the player's achievements is located.
After you click on the button, your rank is reset to zero, and you can level up all over again. The Service Medal you got will be added to your gaming inventory. Re-achieving rank 40 gives you the opportunity to upgrade your medal.
Why Do You Need to Level Up in CS:GO?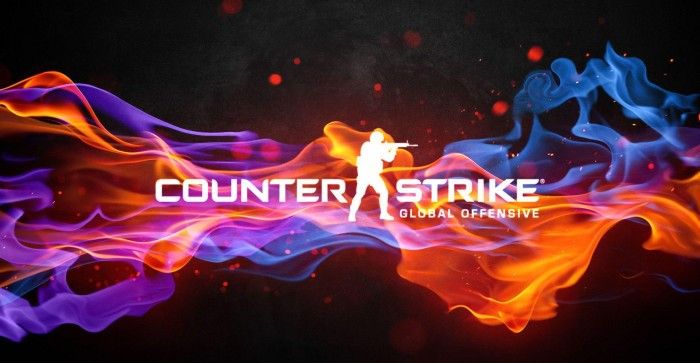 The Profile Ranks in CS:GO are something like a representation of a player's in-game status. To level up, fans of the popular FPS must play on the official gaming servers that belong to Valve. However, you should earn XP for several reasons.
First, you won't be able to play any competitive match until you earn 6000 XP. In order to access the corresponding mode, you must get Private Rank 2. This important step requires exactly 6000 experience points.
Your next goal is 101000 XP. When players level up to this point, they can limit their queues according to the Prime Matchmaking. This is especially useful for all users who pay for the Prime Status. It costs $14.99 at the time of writing our post.
Is it worth it to level up after reaching 101000 XP? Depends on your gaming ambitions. When you strive for total dominance on the battlefields, a high rank will come in handy. This will prove your status as an online soldier. You also need to earn XP if you want to acquire the Service Medal.
What Are the Fastest Ways to Level Up in CS:GO?
There is no single fastest way to earn XP. You must combine various CS:GO modes to receive new ranks. We've described the most useful of them below.
Competitive Matches
| Logo | Mode | XP Calculation |
| --- | --- | --- |
| | Competitive | 30 * Rounds Won |
Many players think that the Competitive Matches are the fastest way to upgrade their ranks. This mode isn't available immediately after you start your CS:GO journey. To participate in exciting online battles, you must have Private Rank 2.
In Competitive Matches, your rewards depend on the number of rounds that you won during the online battle. You level up even if you lose or don't play well. Your individual performance only affects the amount of XP awarded. The better you play, the more points you get.
Casual Matches
| Logo | Mode | XP Calculation |
| --- | --- | --- |
| | Casual | 4 * Your Score |
The Casual Matches are the fastest way for beginners to learn basic features of CS:GO battles. Unlike the Competitive Mode, here teams are made up of 10 players. The number of rounds to be won has been reduced from 16 to 8. Friendly fire is disabled. This also applies to command collisions.
The amount of XP you can get from Casual Matches is capped at 1000. Note, it's still quite a challenge to earn this many experience points playing this mode. On the other hand, you can get a lot of XP for a few kills.
Wingman Matches
| Logo | Mode | XP Calculation |
| --- | --- | --- |
| | Wingman | 15 * Rounds Won |
The Wingman is a CS:GO mode for players who don't like big maps and teams. It has smaller game locations that host 2v2 battles. The rest of the rules will seem familiar to fans of the Competitive Matches. It's just a pity that the XP multiplier is 2 times less (15 vs. 30).
The Wingman Matches last 16 rounds tops. The average length of 1 battle is 20 minutes. Bloody encounters take place on 10 maps: Nuke, Blagai, Vertigo, etc. They have only one bombsite that is located closer to the Spawn Zones.
Deathmatch Matches
| Logo | Mode | XP Calculation |
| --- | --- | --- |
| | Deathmatch | 0.2 * Your Score |
You can play the Deathmatch Matches on any game map. During these challenges, you don't rescue any hostages or plant bombs. Your main goal is to kill enemies within 10 minutes. The winner of the battle is the player with the highest score.
It's relatively easy to earn XP with the CS:GO Deathmatch Mode. Despite a very low score multiplier, you can get around 150 points per battle. The main advantage of these matches is simple gameplay. Kill your enemies, gain XP and don't get distracted by boring objectives. That's all.
Arms Race Matches
| Logo | Mode | XP Calculation |
| --- | --- | --- |
| | Arms Race | 1.5 * Your Score |
The Arms Race Matches last 1 round. Their average length ranges from 10 to 15 minutes. 12 players take part in the battle. Each team includes 6 gamers. To win the match, one of them must kill the opponent with a specific weapon (Gold Knife).
Some CS:GO players don't think the Arms Race Matches are the best choice for farming XP. This is not entirely true. If you like short encounters and usually dominate other gamers on the online battlefields, winning one of these matches will bring you a worthy reward.
Demolition Matches
| Logo | Mode | XP Calculation |
| --- | --- | --- |
| | Demolition | 3.0 * Your Score |
One round of the Demolition Matches lasts 90 seconds. The total number of rounds is 10. The victory is awarded to the team that wins 6 times. When each party that consists of 6 players wins 5 rounds, the combat encounter ends in a draw.
The Demolition Matches aren't very beginner-friendly. To play them successfully, you must be well versed in numerous CS:GO game mechanics. In addition, this mod has its own specific features. For example, during the round, you must kill at least 2 enemies. Otherwise, you won't be able to upgrade your equipment.
Operation Events
Each Operation is a kind of DLC that adds exclusive content to the game after you buy a battle pass. It can be maps, special coins, unique cases, cool stickers, rare weapon skins, etc. Valve develops new game content together with users of the CS:GO community.
Participating in the Operation Events allows you to earn an impressive amount of XP. But we advise you to take part in them not only because of the experience points. It's much more important that you can get valuable rewards for completing Operation Missions. One of them is rare skins worth hundreds or thousands of dollars.
Overwatch
The Overwatch isn't a classic game mode. It's more like helping game developers to fight against cheaters. The point is: you watch CS matches and identify players who break the rules. You earn XP for each cheater you find. To be honest, it's not a very enticing activity.
When you successfully identify another "black sheep", you get as much as 30 XP. And you don't get these points right away. Some players complained that they had been waiting for their rewards for months. This is obviously pointless and unacceptable.
FAQ
How long does it take to get level 21 CS:GO?
Players from various gaming forums claim that you need 2-3 months to reach level 21. It may take you less or more time. It all depends on your skills and the time you spend on the game.
What CS:GO game modes give the most XP?
Experienced players recommend the following 3 mods: Wingman, Deathmatch and Arms Race.
Does Faceit give XP?
No. You earn XP when you play on the Valve official servers. Participate in the max number of the Competitive Matches or other game modes, and you'll definitely reach the highest rank.
How long does it take to get to level 40 CS:GO?
If we take the time it takes to receive level 21 and multiply it by 2, we get 4-6 months. This number is approximately what players say in their posts on numerous forums.
How much XP does casual give CS:GO?
Do you get XP on community servers CS:GO?
No. You must play on official Valve servers. Moreover, you must purchase CS:GO Prime Status Upgrade. If you don't have Prime Status, you can't earn XP and Service Medals.
Do you have skins that are just taking up space in your inventory? Exchange them for coins on
PLG.BET
and try to win some amazing prizes! If Lady Luck's on your side, you'll get a rare skin or a lot of money.
Register in our casino
and join the friendly community of CS fans who aren't afraid to challenge their fate!