What's resolution?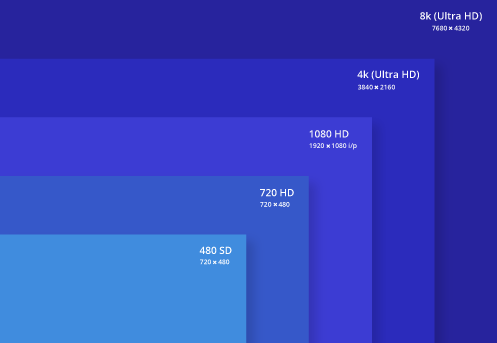 Resolution (res) describes the width and height of the monitor screen. It's measured in pixels (px) and is usually expressed in 3 ways. For example, FULL HD, 1080p and 1920x1080. In this case, the screen width is 1920 px. As for the height, it's equal to 1080 px.
People think that the higher the resolution, the better. But you can play CS effectively on either 720p or 1080p monitors. Most gamers prefer these devices due to their widespread use. You can buy very cheap or expensive models based on advanced computer technology.
What's an aspect ratio?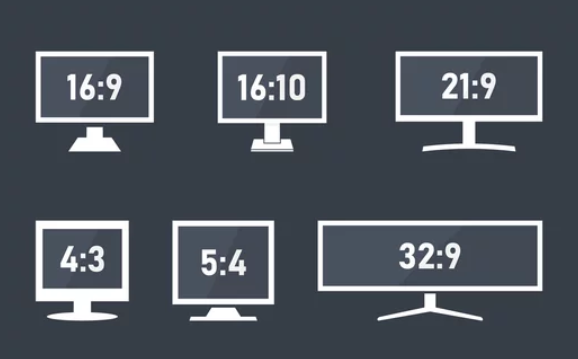 An aspect ratio (AR) is used to indicate how the width and height of an image are related. Let's take 1920x1080 and represent it as a fraction: 1920/1080. According to the rules of mathematics, you can divide the numerator and denominator by the same number.
The main thing is that the division is carried out without a remainder. First, we divide our numbers by 10: (1920 : 10)/(1080 : 10) = 192/108. Let's keep reducing our fraction: (192 : 6)/(108 : 6) = 32/18 => (32 : 2)/(18 : 2) = 16/9.
We can't keep reducing 16/9. There is no number by which both 16 and 9 can be divided without a remainder. 16/9 is the end result of our fraction reduction. Let's write it using the standard ratio sign: 16:9. This is the most common aspect ratio to date.
There are 3 types of aspect ratio available to players in CS:GO: Normal (4:3), Widescreen (16:9), and Widescreen (16:10). Each AR supports specific resolutions. For your convenience, we've divided Normal AR into 2 categories: common and uncommon.
Res Type

Values

Common

640×480

800×600

960×720

1024×768

1280×960

1400×1050

1440×1080

1600×1200

1856×1392

1920×1440

2048×1536

Uncommon

40x30

160x120

256x192

320x240

384x288

400x300

512x384

832x624

1152x864

1400x1050

1792x1344

1856x1392

2304x1728

2560x1920

2800x2100

3200x2400

4096x3072

2704x2028

2720x2040

2732x2048

4000x3000
If you want to make CS:GO stretched, you must change the aspect ratio to Normal. In addition to this, you have to set the resolution. After you choose the settings you need, black bars may appear on the screen. In the following sections of this post, we'll tell you how to remove them.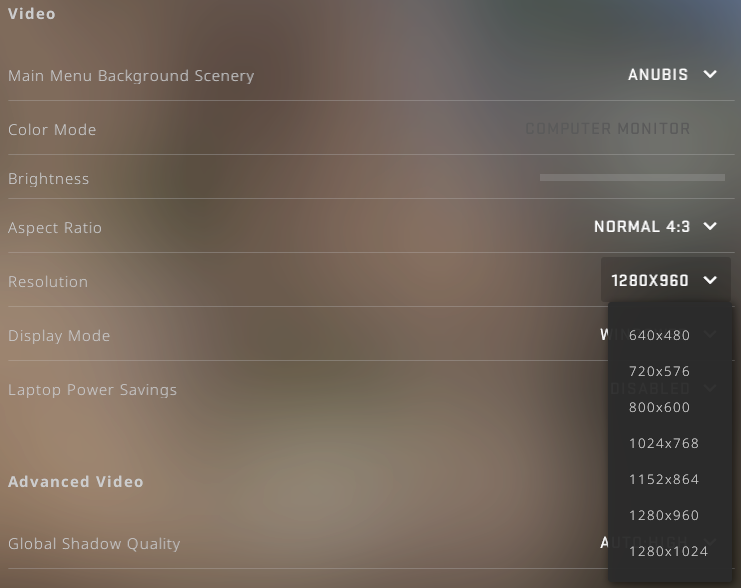 Although professional players use different aspect ratios, none of them can be called the best. Each pro gamer selects the settings for the most successful game after participating in thousands of matches. The 4:3 aspect ratio is just one of the possible settings and doesn't guarantee a win.
Why use stretched resolution?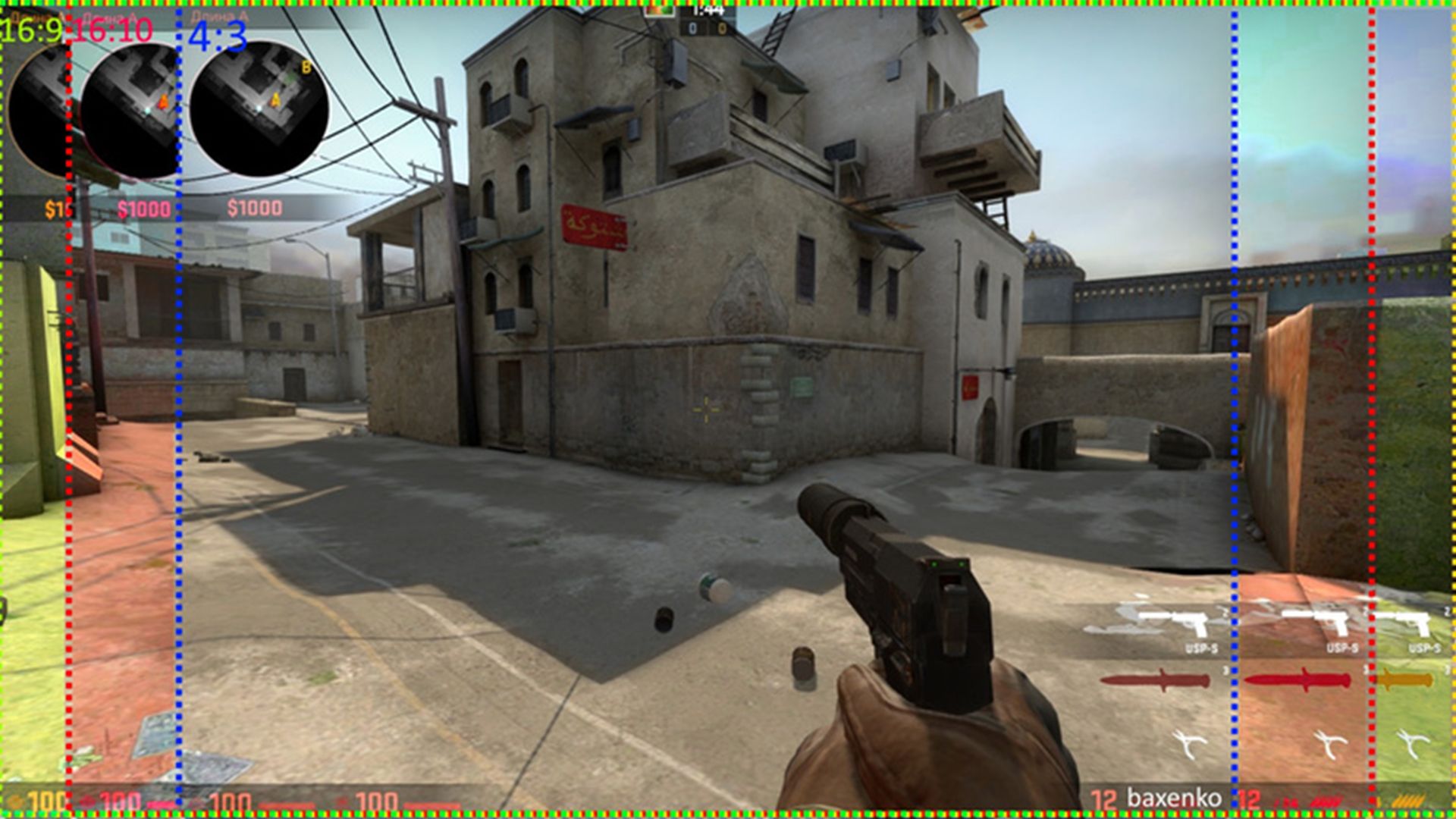 4:3 aspect ratio makes the image smaller. As a result, you're better at focusing on the most important objects. The game switches to something like tunnel vision mode. You see the main things and stop noticing the unimportant ones.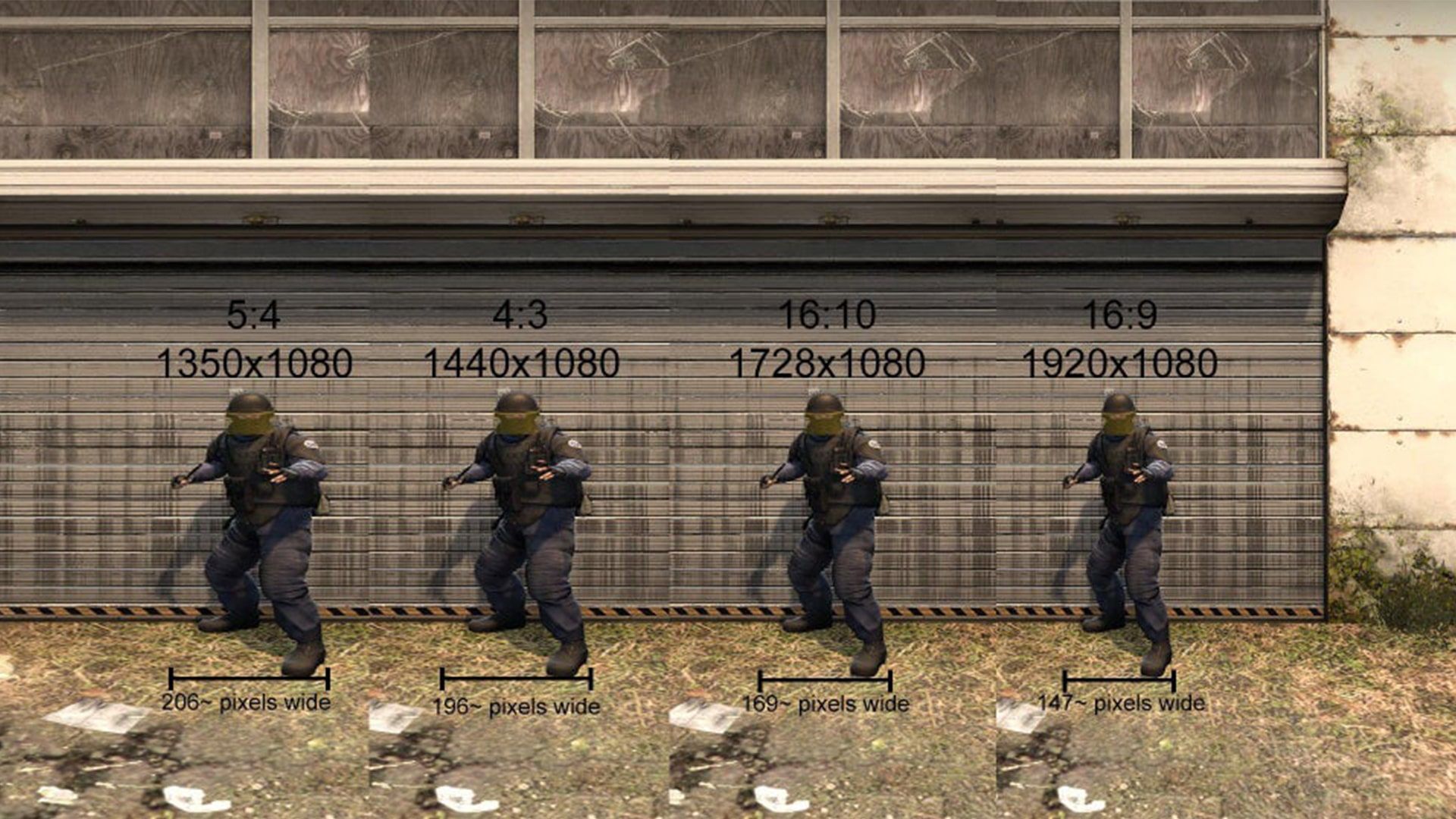 Another reason to play CS:GO at stretched resolution is the visual enlargement of the in-game characters. After being stretched, enemy soldiers appear 1.5 times larger. Some players think that this feature improves the efficiency of aiming and shooting.
When you play 4:3 stretched CS:GO, it seems that the movement of the characters is faster. Counter-Strike already has ultra-fast gameplay. Wait too long, and you're dead. When the fights get even faster, they turn into a real massacre!
Despite its advantages, stretched resolution isn't considered a cheat. Many pro gamers don't use any scaling modes and play successfully with native aspect ratios. Some players prefer non-standard ARs like 5:4. It doesn't prevent them from eliminating their enemies.
The main disadvantage of stretched resolution is image degradation. However, this is often ignored in competitive online games. If a non-standard scaling mode helps you to play better, the graphics settings fade into the background.
How to stretch resolution on CS:GO?
The resolution stretching process involves changing the settings of the game and your graphics card. Let's take a closer look at the steps for devices from different brands.
Stretch the resolution on Intel
Our goal is to play at stretched resolution without black bars. To do this, we have to change the settings of our graphics card. Go to the standard Windows search and type Intel there.

Open your Intel Graphics Control Panel.

Click Display.

Click Scale Full Screen.

Click Apply and YES. You'll need this option to prevent black bars from appearing.

Click Custom Resolutions and the Yes button in the window that appears.

Fill in the following text fields: Width, Height, and Refresh Rate. Then click Add. Don't forget that the resolution must match the aspect ratio. 1440x1080 is just one of the 4:3 AR types.

Right click on your desktop and select Display settings.

Go to Scale and layout and find Display resolution there.

Choose the same resolution as you set in step 7. Click Keep changes.

Open the CS:GO video settings. Set Display Mode to FULLSCREEN WINDOWED and click APPLY CHANGES.

You can see the result in the images below. The black bars are gone. You can play with the stretched res now.
Stretch the resolution on AMD Radeon
Right click on your desktop to open the context menu. Select AMD Radeon Software there.

Find and open the CS:GO settings. Since we recently launched the game, we can go to the section we need directly from the main screen.

In the CS:GO settings, find the Scaling Mode option. Change it to Full panel.

Go to Home and click on the gear icon in the top-right corner.

Click Display. You must change Scaling Mode to Full Panel again.

Close AMD Radeon Software and return to your desktop. Right click on it and select Display Settings.

Select a valid value for the 4:3 display resolution. For example, 1024x768.

Click the Keep changes button.

Launch your copy of Counter-Strike: Global Offensive. Enjoy the game!
Stretch the resolution on Nvidia Geforce
Open CS:GO. Go to the game settings. Click Video. Change Aspect Ratio to NORMAL 4:3. Select Resolution. We recommend choosing the maximum of the available values. Make sure the Display Mode option is set to FULLSCREEN. Apply the changes.

Go to your desktop and right click on it. Select Nvidia control panel.

In the Display section, click on Adjust desktop size and position. Set your scaling mode to Full screen.

If the image in the game stretches across the width of your screen, then you've done everything correctly. We hope our short guide will help you to kill your enemies more effectively. Good luck!
💡
Unfortunately, we can't tell you how to set up stretched resolution on all operating systems and graphics cards. This simply cannot be done in one post. On the other hand, if you understand the main steps of this process, you can easily adjust the game on your computer. The guides above will help you to do it.
FAQ
What is the best stretched resolution for CS:GO?
There is no best resolution. Every player makes their own choice through numerous trials and errors. Although most professional gamers prefer 1280x960 res, that doesn't mean you'll get better at playing if you use it.
How do I stretch 4:3 CS:GO?
You can do this in the game settings. If black bars appear after changing the resolution, you must also change your display and GPU settings. Read the previous section of the post to learn how to do it.
Is 4:3 stretched better CS:GO?
Yes and no. While some players are successful at killing their enemies in stretched res, others play like superheroes in standard res. Much depends on the battle skills and personal preferences of a particular gamer.
How do I stretch 1440x1080 resolution?
You must change your display and game settings. In both places, set the res to 1440x1080. The process may vary depending on the graphics card brands: AMD, Intel or Nvidia.
CS:GO is not only exciting online battles, but also a huge entertainment industry. Among other things, it includes gambling games like
CS:GO Dice
or Roulette. You can play the best ones on
PLG.BET
. We know how to turn your free time into an unforgettable adventure where you have to challenge Lady Luck!