The skin wear or float value is one of the most important factors that affects the market price of CSGO items. It's kind of a quality indicator for the loot that players can get from any case or during the game matches. The design of most knives, pistols, shotguns and other war tools largely depends on this stat. Let's take the popular AWP Dragon Lore sniper rifle as an example to explore CSGO wear rating.
Battle-Scarred.

2. Well-Worn.

3. Field-Tested.

4. Minimal Wear.

5. Factory New.

The Factory New skins look the best. They have zero or minimal float values and are usually more expensive than other items. Their price increases when they also have stickers on them, especially rare ones. Like many other gaming collectibles, these weapons can be dropped from loot boxes and bought on Steam or third-party trading platforms.
What is Skin "wear"?
Different wear levels indicate the condition of a particular skin. Skin wear is measured by a number ranging from 0.0 to 1.0. Lower float values are more desirable. Not all in-game items have 5 levels of wear. For example, Bayonet Fade, the expensive knife, has only 2 types of skin conditions.
The wear rating is assigned to each weapon skin randomly. While the exterior quality of the in-game items matters, the price of the Factory New war tools isn't always higher than that of more worn ones. The value of weapons is primarily regulated by the Counter-Strike community.
How to Check your skin's float
1. Steam inventory. This is the easiest way to check your skin quality. You just need to choose the right item and see its stats. It takes less than a minute to get the info you need. Problems can arise only when it's your first time looking for this info.
2. Third-party websites. Yet another simple and quick method to get info about skin rarity. Visit a site like CS:GO Stash and find a search form there. Enter the name of the item and see the results. This website also provides other information about weapons: from price to history and flavor text.
Wear levels Description
To play Counter-Strike well, you should learn how to use the command console, quickly change weapons, interact with allies, etc. If you want to be good at amassing in-game collectibles, you must understand the difference between wear levels. Let's take a closer look at each of them.
Factory New (FN)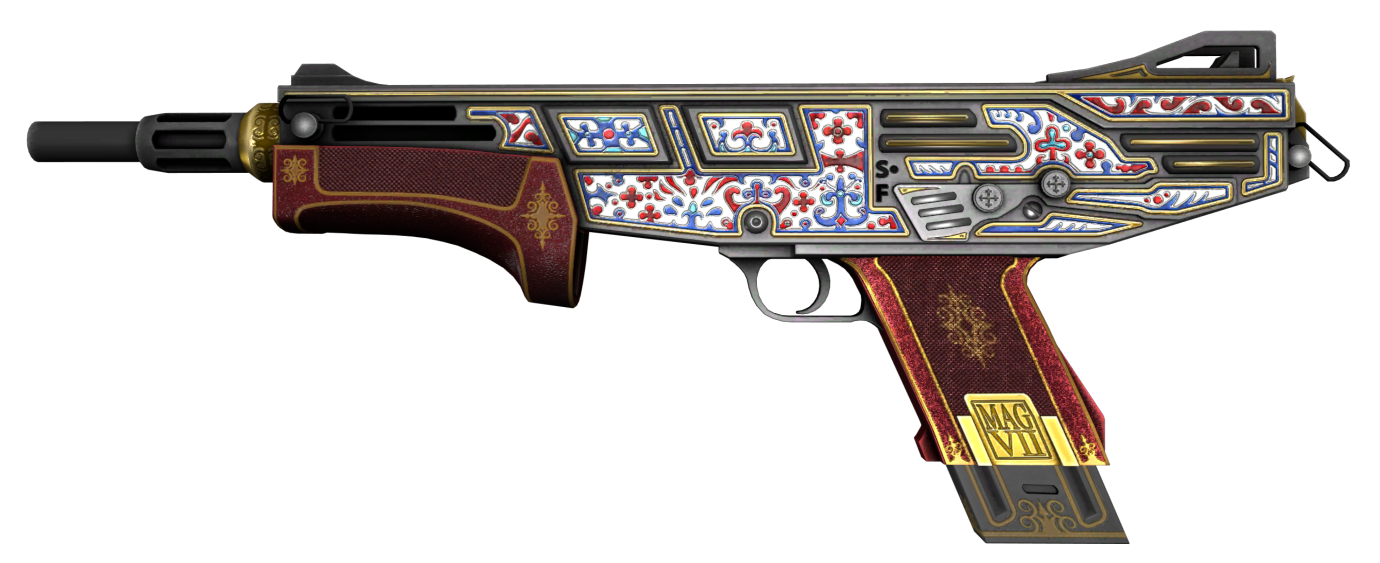 The Factory New items have zero or the lowest possible wear and tear. The float value of the FN skin ranges from 0.00 to 0.07. The price of some weapons in this condition amounts to thousands of dollars. No wonder so many players dream of adding these war tools to their collections.
There are gamers who use the FN items as a long-term investment. Take the AK-47 Bloodsport – the price of this weapon was about 50 $ in 2018. At the time of writing, the skin costs just over 100 $. We have a total of 100% profit in just 4 years.
Minimal Wear (MW)

The float value of the Minimal Wear skins is 0.07-0.15. A distinctive feature of such weapons is barely noticeable defects: spots, darkening, scratches, etc. Quite often, the MW skin is very similar to the FN one. That's why they're quite difficult to distinguish from each other.
The design of the skin doesn't greatly affect its price. A good example of this is the Bayonet Vanilla and M4A4 The Coalition. The images below clearly show that the rifle is much more exquisite, but its MW version costs 35 $, while the knife is ten times more expensive.

Field-Tested (FT)

The Field-Tested items are a type of weapons with medium skin wear levels. The average skin in this category looks like a war tool that has seen many battles. It shows numerous scuffs, large spots and peeling paint. However, sometimes there are loot items that look little different from the FN copies.
The float value of every FT skin is 0.15-0.37. Note, the Minimal Wear and Field-Tested items are the most traded collectibles on the market. This is largely due to their popularity and relatively affordable price compared to the Factory New war tools.
Well-Worn (WW)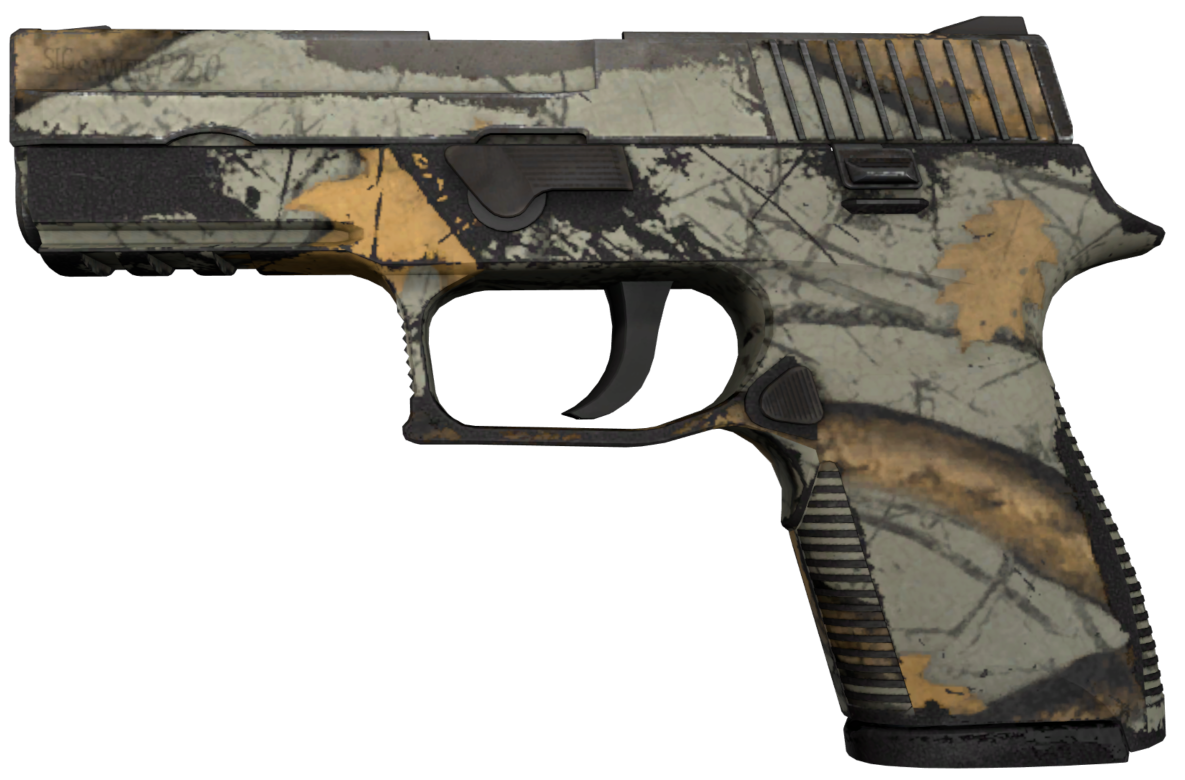 If you're looking for a weapon with multiple signs of use, the Well Worn skins are the option for you. Items in this category have a float value of 0.37-0.44. They often look terrible and are much cheaper than other types of the CS war tools, but there are exceptions.
Some WW skins cost more than the FT, MW and even FN weapons. This is because lots of players, traders and collectors think they have more creative designs and are of greater value. The price is also affected by the rarity of certain types of the Well-Worn items.
Battle-Scarred (BS)

When a player wants to buy the cheapest possible skin, suitable items are usually found among the Battle-Scarred weapons. The BS war tools have float value ranging from 0.44 to 1.0. This category contains the most worn and weathered guns from endless bloody online matches.
Don't let the Battle-Scarred weapon design fool you. Among the battle scarred skins you can find expensive rarities, too. A valuable skin like this will make a great addition to the collection of any player who prefers war tools that have seen countless battles.
Beyond the grid

This category includes weapons which instead of 5 types of wear have fewer of them. For example, the legendary Karambit Doppler Sapphire knife is available in only 2 versions: FN and MW. The price of this item starts at 11 800 $ and goes up to 15 350 $.
The developers have likely created skins with a limited wear rating to diversify in-game collectibles. Their efforts were not wasted. Sometimes items of this type are sought after by a huge number of players who strive to get truly exclusive stuff.
Stat track Skins
StatTrak is a special technology that allows you to track how many enemies are killed with a particular weapon. The counter is reset in 2 cases. First, when the item is put up for sale. Second, after the elimination of the 999 999th foe.
The StatTrak items are stored in weapon cases. This technology is available for almost all types of weapons. On guns, the kill counter is made in the form of a display. On knives, the number of eliminated opponents is engraved on the blades.
Since the StatTrak skins drop much less often than the standard ones, they usually have a higher price. We think this is due not only to the item's rarity. When you glance at the weapon skin and see the number of killed enemies, you rejoice at your gaming achievements and strive to participate in exciting new battles!
Conclusion
Each Counter-Strike skin has long been something more than just an image of a weapon. For many players, collecting and selling in-game items has become a lifestyle. We hope our post has helped you understand why some war tools are more expensive than others and now you can use this info for your own benefit.
If you ever want to take a break from online battles, visit
PLG.BET
! Our site is a real Eldorado for all CS fans. You'll find the best games of chance related to your favorite shooter and a unique esports betting service here. We're waiting for you at any time and sincerely wish you big wins!